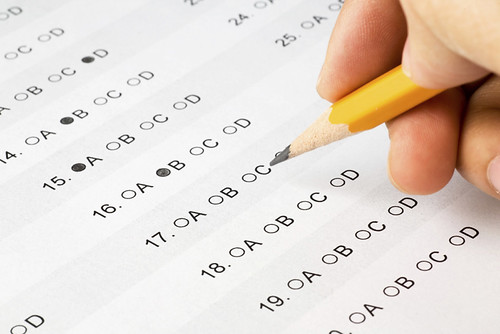 There are many things I don't understand about the writing of Jay Mathews, former chief education writer for the Washington Post and current weekly columnist. Mostly why the paper continues to waste valuable newsprint on his work.
His column from last Monday is a good example.
Mathews begins by condemning the decline in the number of states that require students to pass one or more standardized tests in order to graduate. He says this a "national movement led by educators, parents and legislators", calling it a "breathtaking turnabout, but without much celebrating". Because polls related to public perception of school quality have not changed in five years?
He continues by complaining about "creative programs to boost achievement" being used by some states. Mathews says, those efforts are "failing miserably", according to a report by "45 experts (including many teachers) who peered deeply into the state plans required by the new law".
After spending the first half of the piece trying to make the case that the lack of standardized testing is hurting schools and students (with his usual lack of evidence), Mathews actually writes a statement that makes sense.
The rash of standardized testing after the No Child Left Behind Act became law in the early 2000s did not raise achievement averages very much, but the Collaborative for Student Success study indicates that reducing exit tests is not likely to bring much improvement, either.
So, maybe the focus of Mathews column should have been on alternatives to standardized testing, which he admits don't seem to make any difference.
Anyway, this mess ends with some additional odd and unsupported statements, including his usual plug for the Advance Placement program. Which, of course, is another standardized testing program, one run by colleges rather than states.
We love making schools more accountable. Then, we hate the idea. This new decline of exit tests will almost certainly be followed by another burst of outrage and a renewed campaign to raise achievement.

Fortunately, our schools are still attracting many energetic and creative teachers who want to make a difference. As always, that will be what saves us.
Does he understand that the excess of standardized testing has been driving "energetic and creative teachers" out of the classroom for a decade or more?
And why is this crap allowed to appear in a major national newspaper?
---
Image: Exam by Alberto G. on Flickr, used under a Creative Commons license.