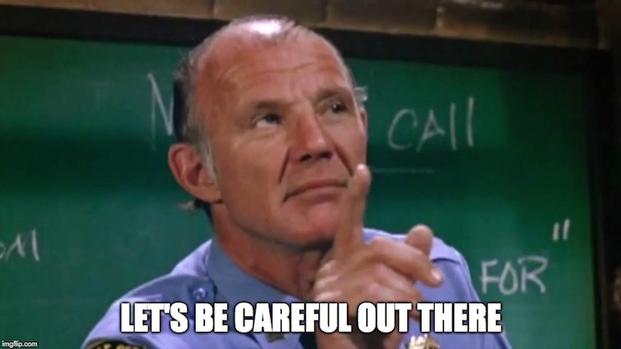 One of the 800-pound gorillas at ISTE, of course, is Google. They are "gold" sponsors (meaning they kicked in more money than the silver and bronze level companies) and have a huge presence on the vendor floor, both in their own booths and in the booths of dozens (hundreds?) of other companies that connect to them in some way. Plus many, many sessions and posters deal with their various education-related products.
And one term commonly associated with all of this Googley goodness is free. Educators love free, and they don't pay to use GSuite, Classroom, Expeditions, Maps, Earth, ChromeOS, Photos, storage, and, of course, Search.
Except these services really are not free.
Instead of sending Google money, education users and their students, like the rest of us, are contributing labor and data to the company. In Google's own words:
The Google Privacy Policy describes fully how Google services generally use information, including for G Suite for Education users. To summarize, we use the information we collect from all of our services to provide, maintain, protect and improve them, to develop new ones, and to protect Google and our users. We also use this information to offer users tailored content, such as more relevant search results. We may combine personal information from one service with information, including personal information, from other Google services. [emphasis mine]
Another way to look at our relationship with Google comes from an essay in Slate about another free product that's been in the news lately, Facebook.
There are at least two alternative ways of viewing our relationship to Facebook… The first is to view ourselves as customers of Facebook, paying with our time, attention, and data instead of with money. This implies greater responsibility on both sides.

The second is to view ourselves as part of Facebook's labor force. Just as bees labor unwittingly on beekeepers' behalf, our posts and status updates continually enrich Facebook.
Swap Google for Facebook in those statements. We help their marketing department by putting their name and products in front of students, often for many hours a day. We also provide the labor to help develop and test products that will make them a lot of money.
And do not assume students are protected by working in a "closed" Google Education environment. Unless your network never connects to the outside world, there are many ways for Google (and others) to connect your "anonymous" students to advertisers, now and in the future.
Anyway, even with all that, I'm not trying to convince you to quit using Google's products, either personally or in the classroom. I use some of them myself (although not as much as I used to). I even present conference sessions and workshops encouraging teachers to use Google Earth and Google's other geo-related resources for their instruction.
However, everyone needs to understand that the cost of "free" admission to Google (or any other services that don't charge at the door) is your data. Data that is stored, analyzed, connected with other data, and occasionally sold, stolen, or otherwise distributed to third parties. With your permission, since you agreed to the terms of service you probably didn't read when registering for that first Gmail address.
So, by all means, continue using Google and other free services. But, in the wise words of Sgt. Phil Esterhaus, let's be careful out there.
---
If you've never seen the classic cop show Hill Street Blues, you've missed some good TV. At least for the first three or so seasons. I think it's available on Hulu and maybe other streaming services.